Aegion Awarded Three Cured-in-Place Pipe Contracts from Queensland Urban Utilities
Aegion Corporation announced that its subsidiary, Insituform Pacific Pty. Limited, has been awarded three separate contracts with a combined value of $8.9 million (USD) from Queensland Urban Utilities.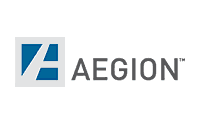 Queensland Urban Utilities is one of the largest water distributor-retailers in Australia, providing water and sewerage services to more than 1.3 million residents in South East Queensland, including Brisbane. Insituform Australia will install Insituform® CIPP (cured-in-place pipe) product as well as its proprietary iPlus Infusion® and iPlus® Composite lining technologies. It is expected all three projects will be completed by mid-2013. Installations planned in Brisbane's Central Business District will be completed at night to minimize any potential disruptions to customers.
"We are extremely pleased with our performance and growth in the Brisbane market since our first sewer rehabilitation project for Brisbane Water in February 2010", said Daniel Gamboa, Vice President of Aegion's Asia-Pacific Water & Wastewater group. "We are very grateful for the faith and confidence that Queensland Urban Utilities has shown in us. We believe this is another stepping stone towards further success in the South East Queensland market."
In Sydney, Insituform Australia was not among the lowest bidders for the recent Sydney Water four-year tenders. Gamboa remarked, "It was disappointing to see how far prices dropped during the bidding process. Acquiring these projects at such low bid margins would have put us in a difficult position to realize adequate profits from these projects."
Insituform Australia opened an office in the Brisbane area in September 2012. The operations group in Brisbane expects to utilize three installation crews to complete these projects. In addition, it is anticipated that engineering and office support staff and other project management personnel will join the Insituform Brisbane office to work on this and future projects.
Contact
Aegion Corporation
David F. Morris
17988 Edison Avenue
63005 St. Louis, MO
United States
Phone:
+1 (636) 530-8000
Fax:
+1 (636) 519-8010
Internet:
To website