ADB Sells Second Water Bond to Boost Critical Investment in the Sector
The Asian Development Bank (ADB) is selling its second Water Bond to Japanese investors to help finance its work in the water sector. The Water Bond, denominated in Turkish lira, will be issued in February. ADB will provide assistance in an amount at least equal to the net proceeds of the bond to water-related projects in the region, such as new water supply systems in urban areas, major rehabilitation of existing irrigation systems, and investment in wastewater management.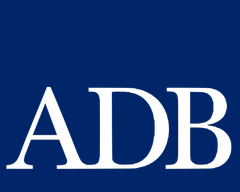 "Hundreds of millions of people in developing Asia don't have clean water to drink. Water to irrigate crops isn't always available and water supplies are becoming scarcer due to pollution and climate change," said Thierry de Longuemar, Vice President of Finance and Administration at ADB. "Through ADB's Water Bonds, investors can support projects that directly answer this critical need for sufficient safe water."
Demand for water from households and industry in Asia is soaring and is forecast to grow at ranges from 70% to 345% between 1995 and 2025. Despite large investments in water systems since the 1980s, supply is still inadequate. About 750 million people in rural areas in Asia and another 100 million in urban areas have no access to safe drinking water. More than two billion people don't have adequate sanitation.
Water is a key component of ADB's long-term strategy to reduce poverty in the region and its lending in the sector is targeted at more than $6.6 billion in 2012 and 2013.
The TL474.5 million bond, maturing on February 26, 2015, will pay an annual coupon of 6.29%.The issue is being arranged by Daiwa Securities Capital Markets Co. Ltd, the wholesale securities firm under the Daiwa Securities Group, and will be distributed by Daiwa Securities Co. Ltd, the Group's retail securities firm, to Japanese retail and institutional investors.
ADB issued its first Water Bonds in April 2010, raising a total of $638 million. ADB has also sold $244 million in Clean Energy bonds where equivalent proceeds are dedicated to clean energy investments in Asia and the Pacific.
Through its ordinary capital resources, ADB disbursed just over $750 million to 82 water-related projects in 2010 and $715 million to 93 projects in 2011.
Contact
Asian Development Bank
Karen Lane
6 ADB Avenue
1550 Mandaluyong City
Philippines
Phone:
+63 2 632 6138
E-Mail:
klane@adb.org
Internet:
To website