2010 NASTT No-Dig Show Call for Abstracts
Submission Deadline: June 1, 2009: The North American Society for Trenchless Technology (NASTT) is now accepting abstracts for its annual No-Dig Show, May 2-7, 2010, in Chicago (Schaumburg), Illinois.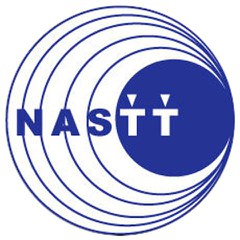 Prospective authors are invited to submit a 300-word abstract outlining the scope of their paper and the principal points of benefit to the trenchless industry. The abstracts must be submitted electronically via the No-Dig Show Web site at:
www.nodigshow.com
by June 1, 2009. The Program Committee will review abstracts on July 11, 2009, and notify the primary authors of acceptance immediately afterward.
To ensure meaningful technical content, all papers for NASTT's No-Dig Show 2010 will be peer-reviewed. Final papers will be published in the conference proceedings.
The theme of the 2010 No-Dig Show is "Rebuilding North America's Underground Infrastructure Using Trenchless Technology." The following are suggested topics to match the conference theme and are of interest to the Program Committee:
Asset Management
Pipeline Inspection
Condition Assessment
Subsurface Utility Engineering
Underground Imaging Techniques
Trenchless Research and Development
University and Industry Initiatives
Education and Training
Cutting-Edge Advancements
New Concepts for Trenchless Equipment, Materials and Methods
Infrastructure Advancement
Federal Funding and Private Investment
Stakeholder Engagement
Infrastructure Security
Crisis Management
Environmental Issues
Carbon Reduction
Sustainable Construction Practices
Project Planning and Delivery
Selection Criteria for Contractors
Development of Submittal Requirements
Contracts and Specifications
Project Delivery Methods
Construction Project Management
Measuring QA/QC
Project Budgeting and Prioritization
Risk Assessment and Management
Job site Safety
Industry Issues
Social Costs and Impacts 
Industry Trends, Issues and Concerns
Contact:
Mark Hallett
2010 No-Dig Show Program Chair
Cell: 317.538.1132
E-mail: mark.hallett@millerpipeline.com


Mike Willmets
NASTT Executive Director
Phone: 613.424.3036 (Canada) or 703.351.5252 (U.S.)
E-mail: mwillmets@nastt.org


Angela Ghosh
NASTT Assistant Executive Director
Phone: 703- 217-1382
E-mail: aghosh@nastt.org
Web: www.nastt.org