$162 million proposed for priority clean water projects also creates jobs
The Washington Department of Ecology (Ecology) has selected 72 clean water projects to receive a share of approximately $162 million in loans and grants starting in the state's next fiscal year beginning July 1, 2013.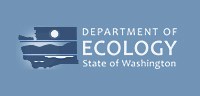 The funding helps protect clean water, an irreplaceable asset and it provides jobs. State financial managers calculate that 11 jobs in Washington are created for every $1 million spent on construction and design funding. So this proposed round of funding would support approximately 1,782 jobs. Over half of these are likely to be local construction jobs.
Ecology Director Maia Bellon said: "This funding grows new jobs while it protects the health of our waters and Puget Sound. And, it directly ties with our state's priority to create and sustain job growth."
The projects include upgrades and expansion of sewer plants and collection systems; septic system improvements; water re-use facilities; water protection and cleanup projects; stormwater projects; stream-side restoration projects; clean water education projects, and more.
Funding for Ecology's integrated loan and grant program comes from a combination of dedicated state and federal monies. Of the $162 million total, $135 million comes from the Washington State Water Pollution Control Revolving Fund (Revolving Fund). The Revolving Fund is a low interest rate loan program funded with a combination federal grant, state match, and principal and interest repayments. Another $25 million comes from the state Centennial Clean Water Program, which is a grant program funded through state bonds. The federal grant-funded Clean Water Section 319 Nonpoint Source Fund provides another $1.6 million of the proposed funding.
The state's nationally-recognized integrated funding process combines three funding programs into one-stop shopping for communities that need financial assistance to pay for clean water projects.
The 72 finalists represent the top-priority clean water projects. Ecology received 88 project proposals. Four of the proposals were ineligible for funding, and 13 did not score high enough in the rating and ranking system to qualify for funding.
Highlights of the proposed funding include:
39 projects to solve "non-point" source pollution. Non-point source pollution comes from diffuse, hard-to-trace sources. Runoff carries it into downstream waters.
10 wastewater facility construction projects in non-hardship communities.
Eight stormwater facility construction projects.
Seven projects for planning/design of wastewater or stormwater facilities.
Five wastewater treatment facility projects in communities that qualify for financial hardship status. They may receive grants, forgivable principal loans (loans that do not need to be paid back), and loans with interest rates as low as zero percent.
Two onsite sewage system repair and replacement projects.
Completion of the 20-year Spokane County/City extended payment grant.
Project descriptions and proposed funding amounts can be found online in "State Fiscal Year 2014 Draft Water Quality Funding Offer List and Intended Use Plan." Appendix 1 shows the list of projects and amounts proposed for funding. Appendix 2 shows maps of Western and Eastern Washington pinpointing projects proposed for funding.
Ecology invites comments about this proposed funding. Email comments to Daniel Thompson at daniel.thompson@ecy.wa.gov or mail them to Department of Ecology, Water Quality Program, P.O. Box 47600, Olympia, WA 98504-7600, Attn: Daniel Thompson. Comments must be received by 5 p.m. March 20, 2013.
Ecology will hold a public meeting to discuss the proposed list at 11 a.m., Wednesday, March 6, at the Pierce County Library, PAC - Processing and Administrative Center, 3005 112th Street in Tacoma.
The funding is contingent on a final state budget.
Contact
Washington State Department of Ecology
Sandy Howard
P.O. Box 47600
98504 Olympia, WA
United States
Phone:
+1 (360) 407-7004
E-Mail:
sandy.howard@ecy.wa.gov
Internet:
To website