Water Industry Awards Rising Stars: innovating amid a 'seismic shift' in bioresources
In the build up to the 2022 Water Industry Awards, Andrew McLeod, a bioresources process engineer at Jacobs and Rising Star Award finalist, reflects on five years in utilities after 'pivoting' from academia.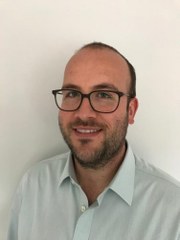 What was your first job in the utilities sector?
I recycled biosolids to agricultural land as a premium product for Anglian Water. I was responsible for biosolids out of Milton Keynes (Cotton Valley) and Cambridge works, totalling around 80,000 tonnes per year.
What work experience or qualifications did you have before moving into the industry?
I pivoted into industry from academia. I completed my PhD in biogas upgrading to biomethane at Cranfield University, where I continued as an academic fellow in resource recovery for several years mainly looking at nitrogen and phosphorous recovery.
What has been your career highlight thus far?
Industry recognition from being shortlisted for the Rising Star Award is up there! Generating interest and further work through publishing thought leadership pieces is also very satisfying.
What is the most significant way that today's utilities sector differs from the one you first joined?
Bioresources is undergoing a seismic shift in the way it is regulated that will change the way it will need to operate in the future. This includes new regulatory pressures on biosolids to land from Farming Rules for Water, drivers under Water Industry National Environment Programme (WINEP) and the anticipated Strategy for Safe and Sustainable Sludge Use.
How would you describe your creative process in three words?
Collaborate, read, challenge.
What's the best piece of advice you've been given?
Breadth of knowledge and experience can be as important as depth.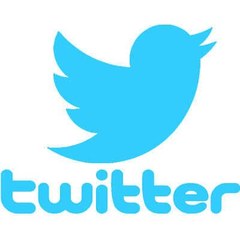 Which piece of technology, or app, could you not function without?
Twitter. It's the fastest way to keep up to date with developments.
Which other industry do you feel that utilities can learn most from when creating the conditions for innovation?
The water sector in the Netherlands is incredibly progressive in their circular approach, recovering a variety of commercial products from water and wastewater. They exist in a different regulatory framework, but lessons can be learned, such as the setup of a collective company specifically for the purpose of recovering commercial products. This has provided them the time and energy to overcome barriers such as end of waste through dialogue with environmental regulators.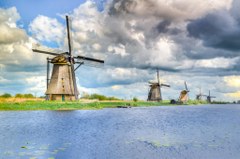 Which issues or opportunities within the industry don't you feel get enough airtime?
Biosolids. Too often negatives are highlighted with little context or perspective and balance against the many positives. Progress in energy recovery from sludge and the development of bioresources markets will be limited without a stable and resilient outlet for biosolids at the back end.
What is the most significant way you think the utilities sector of ten years' time will differ from the one we see today?
I would be surprised if biosolids to land hadn't at least begun to look very different. Whether through production of sustainably dried products for better redistribution of nutrients or further processing into things like biochar to tackle contaminants. This is already underway in pockets outside the UK.
Contact
Utility Week
Wood Street Station Road
RH19 1UZ East Grinstead
United Kingdom
Phone:
+44 1342 332000
Internet:
To website