Port Pirie new water main
More than 480 m of water main in Port Pirie West is scheduled for replacement over the coming weeks as part of proactive efforts by SA Water to improve services for local customers.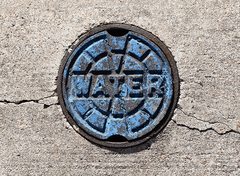 The pipe revitalisation is part of the utility's four-year, $155 million water main management program to deliver reliable drinking water to South Australia. 

SA Water general manager for sustainable infrastructure Amanda Lewry said the main refresh will help maintain safe and clean water for local consumers for many years to come.

"Improving our services isn't just about delivering good quality drinking water – it's also about maintaining the system that delivers it," said Lewry. 

"Taking around five weeks to complete, the replacement in Port Pirie West will use PVC pipes which are known for their flexibility and resistance to ground movement." PVC is known for its flexibility and resistance to ground movement, and the new pipes are expected to extend the life of the water main for another 100 years. "We will […] ensure our customers are notified of any temporary water supply interruptions that are necessary when we move their connections over from the old to new pipes."

Port Pirie is located on the east coast of the Spencer Gulf in South Australia. The mains will be installed along Federation Street, with works typically carried out Monday to Friday, between 7 am and 5 pm.