TRACTO secures NZ service partnership
TRACTO has partnered with New Zealand-based Pro Mechanical, making it the company's mechanical service partner in the country.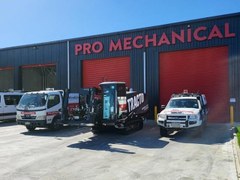 For nearly a decade, Pro Mechanical has been servicing clients all over Waikato and Auckland on the country's North Island.
As a result of the agreement, TRACTO and Pro Mechanical will now be able to maximise operational availability and minimise unplanned downtime for horizontal directional drilling (HDD) clients.
As a member of TRACTO's global service support network, Pro Mechanical will provide on-demand and emergency maintenance and repair services, ensuring customers can be confident in their equipment.
TRACTO Managing Director Jeff Rose said the partnership was an important piece of the puzzle for supporting the company's growing client list over the ditch.
"We recognise the importance of being easy to contact and fast to respond to our expanding HDD customer base in New Zealand," he said.
"TRACTO is proud to provide exceptional customer service and support, regardless of where you're located in our region."
Contact
TRACTO-TECHNIK Australia Pty Ltd.
10 Aliciajay Circuit
QLD 4207 Luscombe
Australia
Phone:
+61 (0)7 3420 5455
E-Mail:
au@tracto.com
Internet:
To website