The Water Tower and Olea Edge Analytics Announce Strategic Partnership to Accelerate Water Industry Innovation
Olea is the first member of The Water Tower's new transformative partnership level designed to advance new technologies to support the water industry; Olea Edge Analytics uses artificial intelligence to monitor key utility assets to detect water loss and performance issues, and help identify needed system repairs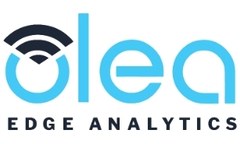 The Water Tower (TWT) announced a new Transformative Partnership with Olea Edge Analytics
TM
, a technology innovation company based in Austin, Texas. Olea is the first member of TWT's new transformative partnership level designed to advance new technologies to support the water industry.
Olea Edge Analytics uses artificial intelligence to monitor key utility assets to detect water loss and performance issues, and to help identify needed system repairs. Olea's Meter Health Analytics™ solution diagnoses the health of large commercial and industrial water meters, which can lose accuracy by more than 10% per year under normal conditions. The technology identifies water loss on a system and where utilities may be experiencing revenue loss that can impact costs for their customers.
Olea recently installed its smart water monitoring technology at TWT to demonstrate how it can benefit water utilities by saving water and money.
"Tests of Olea technology have identified water loss that traditional inspections would not detect," said Melissa Meeker, CEO of The Water Tower. "This is a great example of how new technology can help utilities tighten up their systems and make sure every drop of water is accounted for."
The City of Irving, Texas, recently tested the Olea technology through a pilot program on some of its large water meters. The program reduced water loss and improved billing accuracy for its largest customers, which also recovered an estimated $160,000 in annual revenue.
"Using Olea's technology, utilities can identify the most critical performance problems, prioritize repairs and prevent the loss of millions of gallons of water," said Quinn Jackson-Elliott, VP of Government Relations at Olea Edge Analytics. "Our partnership with The Water Tower gives water utilities — large or small — the opportunity to see first-hand how this technology can improve their operations and bottom line."
Contact
The Water Tower
Kristan VandenHeuvel
Strategic Director of Research and Engagement
2500 Clean Water Court
GA 30519 Buford
United States
Phone:
+1 470-822-0503
E-Mail:
kristan@theh2otower.org
Internet:
To website