The importance of engineering education for young women
Megan Miller, director of product marketing at Deltek, shares her thoughts on how we can see more women in science, technology, engineering, and mathematics (STEM) careers, helping young girls and women understand what a career in engineering looks like.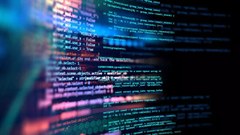 When I graduated from school, I never thought I would work with architects or engineers, and definitely never thought I would be working for a technology company. That all changed when I left college. After college, I joined LJB Inc., a national engineering firm in the US. That is where I learned so much about the architecture and engineering industry and where I ignited my passion for professional services and technology. At LJB, I developed a deep appreciation for the field of engineering and the critical role they play in our everyday lives and saw how little many people, including me at the time, really understood about the impact of engineering on our world. Working at the engineering firm also sparked an enthusiasm for exploring how technology can make architecture and engineering processes better, help teams work better together, collaborate more, and improve overall business workflows.
I was able to see first-hand how technology could benefit our business, and was inspired to help others to do the same. As such, I moved to Deltek and started my journey working with engineering and architecture firm around the world to leverage technology to drive their company forward. I have had the ability to collaborate with not only civil and structural engineers, but also software engineers and development teams at Deltek, giving me a glimpse into the diverse opportunities within the field of engineering.
Each day, I'm able to support project-based businesses to realise digital transformation. I love the variety of my job. Working at Deltek is challenging and diverse, keeping me engaged and on my toes. From managing the communication and messaging for Deltek products designed for professional services firms, to being responsible for the Deltek Clarity Architecture and Engineering (A&E) Industry Study, I'm always being challenged to learn more and grow my understanding of technology and the application to the industries we serve.
Leveraging my previous architecture and engineering experience, I'm able to better understand how technology can best support their work processes and better support these firms in the future. And one area that I am passionate about transforming in the role of women in engineering. The industry is predominately male, and it's important that this vital industry is more reflective of the general population. While positive work is underway, with the UK alone increasing women in engineering roles by 6% since 2010, there is still significant work to do here.
The next generation needs to learn about what is possible, no matter their gender or background, much earlier. It is critical that we provide the time for women and girls to get involved with programs like Girls Who Code or robotics programs that can spark a passion they didn't know they even had. But before that can happen, these programs or additional courses must be more widely available. If we want more women in science, technology, engineering, and mathematics (STEM) career roles, we have to get young girls and women excited about the possibilities. And not just for the careers we see today, but the careers and jobs that don't even exist yet. The possibilities are endless, and that excitement and innovation needs to be leveraged to inspire our next generation of women in engineering.
Reflecting on my own experience at school, I took advanced science and math classes, but I don't think we had enough exposure to what was possible and what that could lead to in a future career. Luckily, this generation and the ones that follow, do! It's our job to ensure they are aware of and using these opportunities, so they can see a clear path for career development in what I would argue are some of the most exciting sectors! My daughter is fortunate to have a father who is an engineer. He shows her what he's working on, answers her questions and helps her see how what he does translates into the world around us. At present, most kids don't get those one-on-one lessons in STEM careers, and that's only one possibility for her.
She has also had the opportunity to participate in a school-based robotics program and take engineering introduction courses in school, but not enough girls and boys have those opportunities. We have to do a better job at exposing all kids, not just girls, to potential career paths or areas of study that goes beyond just what they see as part of their everyday lives.
For girls and women looking to work in engineering, we all need to encourage the girls in our lives to join classes that are technology or engineering focused. This exposure will help them to get a better feel for what engineering is and help ignite or confirm their passion. Clubs and programs can also provide an experience with STEM that may not be offered in traditional education. To make better, more informed decisions, students must first learn about the industry and understand how what they are learning in their science and math classes can lead to an incredible career.
Taking a proactive approach can unlock endless doors here and all of us in the engineering industry have to take a proactive role in this – talking to kids we know and helping them understand what we do and what other opportunities there are for them to explore. Engineering is not a career path that you can just take a few classes and switch mid-career and there are not enough engineering students in our schools and universities today. Inspiring these students has to happen much earlier because there are new types of jobs are being created every single day and they need this next generation to help fill the void! As for girls or women interested in STEM-focused careers, it's never too late to change direction. Interests and passions are always changing and so should your career goals and objectives. You never know where that challenge may take you and what opportunities it may present. Be inquisitive and never stop asking questions.
Contact
Deltek UK
100 Cambridge Grove
W6 0LE London
United Kingdom
Phone:
+44 20 7518 5010
Internet:
To website