Major investment gives InfoTiles global potential
Digital water technology company InfoTiles is enhancing its innovative software technology following investment from Netherlands-based venture capital fund 4impact.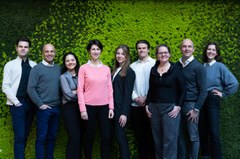 In collaboration with existing Norwegian investors, ProVenture and industrial-utility company Lyse Vekst, 4impact's investment supports the development of the InfoTiles software, while supporting growth of InfoTiles' business operation in international markets.
InfoTiles software enables the optimisation of water and wastewater management by water utilities. It can enhance the allocation, reduce leakage, and mitigating the impacts of water-related crises like flooding and scarcity. The digital analytics platform spans the water value chain, simplifying and automating the steps of consolidating data by applying real-time analytics and machine learning.
Water insecurity presents ongoing global challenges that are predicted to intensify with increased water demand and the impacts of a changing climate on water-cycles. According to the United Nations Water Commission, global demand for fresh water will outstrip supply by 40% by 2030. With dependence on ageing infrastructure and equipment, the water industry has the capacity to improve water management for current and future needs.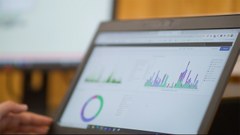 "The world is facing a tremendous water crisis that requires immediate attention. InfoTiles is committed to the goal of having a positive impact to ensure a sustainable water future for all through enhancing the use of digital technologies," said Johnny Alexander Gunneng, chief executive of InfoTiles. "By getting 4impact capital onboard we can accelerate our journey of getting the real value from water. This funding round is a strong result for the team and a positive indication of investor appetite for all water entrepreneurs out there."
In Europe, 25% of drinking water is lost through leakage, with some countries losing more than 40% of their drinking water before it reaches consumers. A revised EU drinking water directive states now leakage must be assessed and reduced if levels are above a certain threshold. InfoTiles' digital water solution offers a clear way to tackle these challenges in a cost-effective manner, enabling utilities to increase data quality by 30-50%, provide 25-40% operational expenditure savings in wastewater treatment, reduce breakdowns by 70% and downtime of infrastructure by 40 per cent.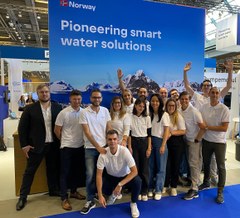 Ali Najafbagy, founding & managing partner of 4impact said, "The InfoTiles software advanced analytics and insights is in a class of its own. 4impact has been thoroughly impressed by the team's deep knowledge of hydrology and analytics and how the software itself drives drinking water savings and prevents wastewater problems. "4impact is very excited to partner with InfoTiles as they revolutionise the water management industry and make cities and utilities more effective and sustainable by providing insights leading to better actions and more effective water use." 
Borgar Ljosland, senior partner at ProVenture said, "ProVenture is thrilled to welcome 4impact into the collaborative partnership with InfoTiles, a trailblazer in the digital water industry. This strategic alliance, rooted in our mutual commitment to sustainability and technological innovation, serves as a significant endorsement of InfoTiles' important work in harnessing digital solutions for water management."
The value of the global digital water solutions market currently stands at US$33 billion and is expected to grow to US$119 billion by 2028, benefiting from the European Union Green Deal and the Urban Wastewater Treatment Directive regulatory frameworks.
Contact
WiseOnWater
Nancy Smith
Technical writer & client manager
14 St George's Place
BN1 4GB Brighton
United Kingdom
E-Mail:
nancy@wiseonwater.com
Internet:
To website