Flying condition recording with high-tech drone
Recently, drone technology has revolutionised the recording of underground structures and sewers.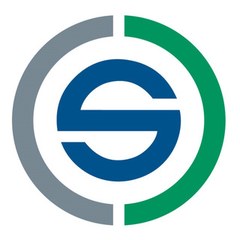 A drone specially designed for this application records the structural condition using a full HD camera. In addition, the drone's sensors record the direct surroundings so that a 3- D point cloud of the recorded object can be generated on the computer. The STEIN engineers have also been using one of these special drones since the summer of 2021, so the first experiences can be briefly presented in this article.
The condition assessment and inspection of large collector sewers and structures has already been practised by the STEIN Ingenieure (www.stein-ingenieure.com) for many years. For this very reason, we are familiar with the situation that there are always areas that cannot be approached close enough for a well-founded visual inspection.
With the help of our drone, however, we are now able to reach precisely these hard-to-reach areas and record them using a full HD camera. At the same time, the drone has incredible lighting, so that with an intensity of 10,000 lumens, even larger rooms can be excellently illuminated. Due to the compact design of the drone and a protective cage that protects all sensitive components, it is possible to fly into the underground objects via conventional access openings. Furthermore, the drone will not be damaged if it flies against a component or a surface.
#Our trained drone pilot always plans the missions in advance, so that an expedient flight and documentation is implemented, especially for larger objects. In addition to good handling and a lot of experience in controlling, the pilot also needs extreme calmness and nerves of steel, as any control error can lead to the immediate loss of the drone, especially over water surfaces
Contact
STEIN Ingenieure GmbH
Dr. -Ing. Robert Stein
Managing Director
Konrad-Zuse-Str. 6
44801 Bochum
Germany
Phone:
+492345167215
E-Mail:
robert.stein@stein.de
Internet:
To website