EU Chips Act threatens water resource protection
The draft Chips Act (draft Regulation 2022/0032(COD)), which aims to secure the EU's access to semi-conductors, is currently before the co-legislators. Regarding Article 14 of the draft Regulation, these objectives must not go against article 191.2 (TFEU) and deteriorate the quality and quantity of groundwater and surface waters.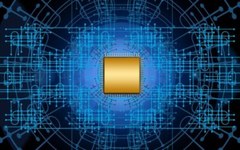 It should be noted that groundwater bodies may take decades to recover from such pollutants. The costs for society and, in particular, for water operators and their customers could be very significant.
The production processes involved in semiconductor manufacturing require high water consumption and employ hazardous chemicals such as PFAS (perfluorinated and polyfluorinated alkyl compounds, the so-called "for-ever chemicals") and heavy metals, which must be properly treated so as not to inflict considerable harm to groundwater and surface waters.
Environmental impact assessment
Normal permitting processes under the Industrial Emissions Directive (2010/75/EU), in line with the goals of the Water Framework Directive (2000/60/EC), require that a thorough environmental impact assessment be conducted before a permit is granted. This protects both upstream water resources from over-exploitation and receiving waters from harmful pollution.
The language used in Article 14(2) calls for semiconductor manufacturing facilities to benefit from "the most rapid treatment" in processing their permit applications for pollutant discharge. We urge the co-legislators to ensure that this does not restrict the scope and accuracy of the environmental impact assessment.
Article 14(3) states that the security of supply of semiconductors can be understood as an imperative reason of overriding public interest within the meaning of Article 4(7) of the Water Framework Directive (2000/60/EC). This would simplify the granting of exemptions from the Water Framework Directive. Undermining the Water Framework Directive must be avoided.
Amendments to Article 14
As these sections of the legislative proposal were endorsed by the Council in its General Approach adopted on 1 Dec 2022, we consider it all the more urgent for the Parliament to adopt amendments to Article 14 ensuring that the objectives of the Water Framework Directive are applied to semiconductor production facilities and their permits.
Contact
gwf Wasser | Abwasser - Vulkan-Verlag GmbH
Franziska Betz
Redaktionsassistenz
Friedrich-Ebert-Str. 55
45127 Essen
Germany
Phone:
+49 201 82002 0
E-Mail:
f.betz@vulkan-verlag.de
Internet:
To website