A Checklist for Sewer Rehab Cutter Maintenance
The Rehabilitation Cutter Maintenance Logbook from Pipeline Renewal Technologies makes it easy to take care of your mainline sewer cutter.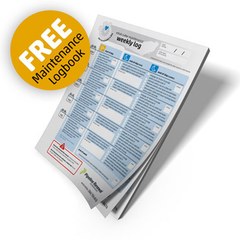 Sewers take a toll on rehab equipment, and mainline cutters withstand particularly harsh abuse. Regular maintenance helps equipment last longer and ultimately saves you time and money.
Ensure your cutter gets the care it needs with Pipeline Renewal Technologies' Rehabilitation Cutter Maintenance Logbook. Use the weekly log to track maintenance procedures and keep a record of what was done when, and by whom.
In just 10 minutes a day, ensure that your equipment gets regular cleaning and upkeep so it lasts longer, saves you time and money, and is less prone to unplanned repairs and downtime.
Contact
Pipeline Renewal Technologies
111 Canfield Ave.
NJ 07869 Randolph
United States
Phone:
+1 866 381 6103
E-Mail:
mail@pipelinert.com
Internet:
To website