Metropolitan General Manager's Statement on State Plan to Stage California WaterFix
Jeffrey Kightlinger, general manager of the Metropolitan Water District of Southern California, issued the following statement following the state's announced decision to stage the development of California WaterFix: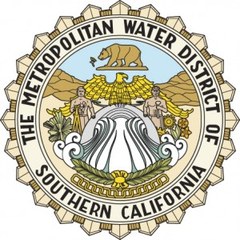 "Metropolitan recognizes that a staged approach to California WaterFix reflects the project's economic realities at this time. Staging the project was not the original solution that the many stakeholders were planning toward, but the status quo is simply not acceptable and we must begin building the reliability the state needs.
"By staging California WaterFix, the state can tap the critical mass and support it has to move forward with an initial phase that modernizes the water system in the Delta by designing and constructing one tunnel and two intakes. Metropolitan continues to explore pathways that align cost and benefits and will work with our partners on a financing agreement. But the final decision regarding participation in the staged project will ultimately be made by our Board of Directors."
The Metropolitan Water District of Southern California is a cooperative of 26 cities and water agencies serving nearly 19 million people in six counties. The district imports water from the Colorado River and Northern California to supplement local supplies, and helps its members to develop increased water conservation, recycling, storage and other resource-management programs.